Puppet Mastery With Bernd Ogrodnik
Online Course With a Holistic Approach to Puppetry and a Focus on the Art of the Wooden Figures
Puppet Mastery With Bernd Ogrodnik
Online Course With a Holistic Approach to Puppetry and a Focus on the Art of the Wooden Figures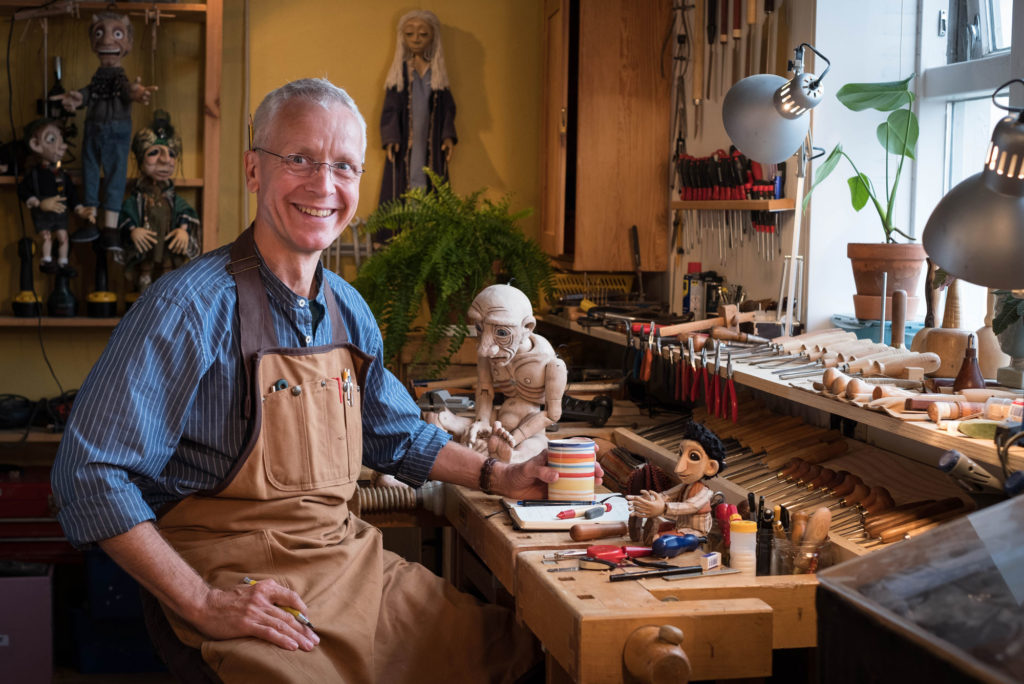 Are you ready to learn how to carve and manipulate wooden puppets?
Did you ever want to learn how to carve a wooden puppet, or wanted to expand your Puppetry knowledge and skills to a new level?
Did you ever dream of learning from one of the most renowned masters of the field as he shares his proven techniques, systems, and secrets of the trade?
Did you ever wonder what tools, what wood, which techniques you would need to get started?
If you can relate to the questions above, this workshop is clearly made for you. Our Foundation Course is a meticulously designed 4-week program for building a strong understanding and base to master "The Art of the Wooden Puppet". Mastery is a long journey, there are no short-cuts, this workshop will offer you the strong base you need to undertake this journey.
There is no date for the next course yet. If you sign up for the waiting list, we will send you a message and you will have the opportunity to register as soon as possible.
Here is what you will learn during this workshop:
What former participants of the course say: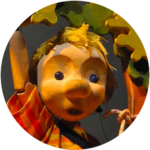 This puppet course has been extremely educational and enjoyable. Bernd is warm and engaging. He touches every aspect of the journey into making a wood-carved puppet in an organized and entertaining manner. He covers everything from safety to philosophy. He shares his knowledge and himself. Most of all he shares his technical knowledge of carving wood puppets down to the tiniest detail. The quality of the filming and sound is excellent. The ability to learn from fellow classmates is a huge bonus. I think learning online was even better than in person because I could go back and rewatch sections I needed to review over again.
Kathy O'Connell, Artist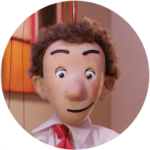 Thank you for offering this wonderful course. I feel like I have been waiting for many years to make some artistic and technical progress in my work as a puppeteer. You have been a very inspiring teacher in many ways by asking the participants to consider how we approach puppetry as an art, and in the way, you approach the craft of wood carving as well. This course has given me the needed confidence for me to start new projects after many years of stagnation. I also liked getting to know the other participants in this course. There are many very talented and very inspiring people in this class.
Antony Chapman, English Literature and Drama Teacher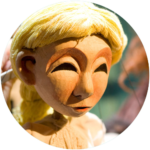 I enjoyed the Foundation Course very much. Learned a lot and it motivated me to proceed to carve in the future. Despite the distance of teaching online, it certainly didn't feel that way. Bernd is a great teacher and storyteller.
Caroline van Stiphout, Hairdresser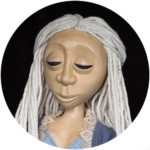 I can thoroughly recommend this online introduction to carve wooden puppets whether or not you have any previous woodworking skills. The presentation of the videos in this Foundation course is extremely clear and well thought out and Bernd deals not only with the basic steps of puppet construction in a very engaging and accessible way but his videos also contain a lot of interesting information about different kinds of wood and valuable instructions in how to use safely all the hand and machine woodworking tools.
Frances Sander, Artist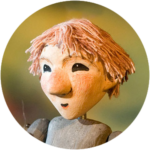 I appreciated the depth of explanation and exploration of each aspect/lesson in the course. I was so inspired by being able to see Bernd at work in his studio! I loved the commitment to fostering safety, excellent work habits, and positivity throughout the course. All of the course material seemed very well thought out and Bernd made me feel confident that I could successfully accomplish a quality puppet. He truly is a master at his craft and a great teacher. I highly recommend this course!
Beth Agosti, Artist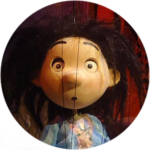 The course was a great experience for me. As a total beginner, I learned a lot about woodworking. The very detailed and well-structured lessons offered material for participants of very different levels. In combination with a Facebook group, Bernd answered all questions, which occurred during the course. This was also a great experience. Bernd's inspiring and encouraging way of teaching made this course an extremely enjoyable journey.
Ursula Breitschaft-Werner, Teacher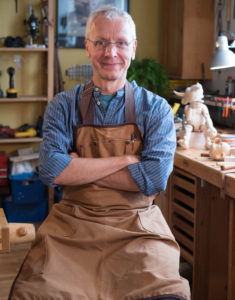 I have been building and performing with puppets since I was a young child, and worked as a professional puppeteer for 34 years. You might know me from the famed Marionette movie epic "Strings", seen my performances on our stage at the National Theater of Iceland or somewhere around the far corners of the world. But I am also a husband, father, grandfather, active black belt in Karate, passionate musician, scuba-diver, horse aficionado, and gardener. All this has a strong impact on my art and feeds my passion for life.
I have discovered the way of the puppet as my way of serving this world and making it a better place. The puppet can indeed be a powerful tool not only to entertain but also to educate, inspire, and heal. Yet like the musician has to faithfully practice his scales or the martial artist starts training with a white belt, the puppeteer must meticulously learn the many steps necessary to elevate his craft so that one day he becomes the fine artist which leaves his respective audiences spellbound and inspired.
There are no short cuts to mastery. I have taught in universities, theaters, and festivals all around the world and discovered that all too often students lack the basic building blocks needed to continuously and successfully grow on their journey. All too often even professional puppeteers perform with puppets that lack a deep understanding of their construction and functionality.
Over the years I have developed many highly functional techniques that I will share now in these online classes available for everyone. The puppet featured in this Foundation Course might seem simple to make and yet is stunningly effective in its appearance. I will also teach you in a fun and efficient way the basic skills and a deeper understanding necessary for your ongoing successful journey into puppetry.
I would be honored to accompany and guide you on this rewarding journey.
This workshop stretches over four weeks with two weekly classes. They consist of online videos that can be viewed anytime for a month. Additionally once a week I will answer students' questions in a live online session. 
I will guide you through the many steps in discovering the endless possibilities of this art. You will learn about the many tools of the trade and how to safely use them. You will gain a deep insight into the nature and various qualities of wood. I will provide you with sample patterns for your first puppet, but I will also teach you to modify these in order to create your own strong character. As you start the cutting and carving process you will gradually transform a block of wood into your first highly functional puppet.
In completing these carefully designed steps you will then be able to approach more advanced styles of puppets. Even if you have prior carving and puppet building experience you will highly benefit from this class as I share with you my wealth of innovative insights and discoveries of a dedicated career spanning 35 years.
Week 1
Discovering the relationship between puppet, performer and audience
Character development
Discovering the qualities of wood
First experiments with the carving knife
Week 2
Learning the tools of the trade, both traditional and modern
Making technical patterns from character drawings
Pre-cutting wooden blocks for various body parts
Week 3
Creating the head
The art of drilling and carving
Creating body, arms, and legs
Week 4
Assembling the body parts
Painting and clothing options
Manipulation
Vision quest for the future
It is a vital skill for the successful woodcarver to learn the art of sharpening his tools. In fact, I believe that the lack of this skill is the major reason we find so few puppet artists working in wood. Learning to properly sharpen your knives and chisels could be a workshop all by itself. I decided to add one detailed instruction class on sharpening as a bonus for every participant of my classes. This bonus course will be available already before the actual Foundation Course will start! I hope you will appreciate the pleasure of cutting your wood with a razor-sharp blade!
To preserve the lore and art of carved wooden puppets (marionettes & masks) by passing on traditional as well as modern advanced techniques of woodworking.
To convey a complex understanding of the correlation between choosing the most efficient and suitable styles and techniques, proper manipulation and successful character-building.
To strengthen the artistic authenticity of the students and instill them with knowledge and confidence to become innovative creators on their own.
To serve as an inspiration for a new generation of puppet makers and puppeteers.
Mastery is a journey, not a destination and I am dedicated to making this journey challenging and yet joyful. Our explorations shall not only leave participants full of knowledge and enthusiasm for the art of puppetry but enrich their lives way beyond the realms of the puppet.
"We are what we repeatedly do. Excellence, then, is not an act, but a habit." – Will Durant, inspired by Aristotele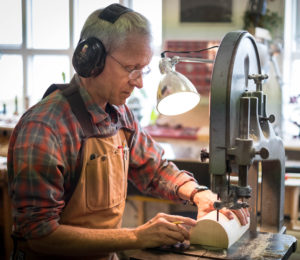 Bernd Ogrodnik has been a prominent figure in the world of puppetry since 1986. He is the artistic director and co-founder of "Worlds of Puppets" and serves as the Master Puppeteer for the National Theater of Iceland.
He has a track record of over 7000 live performances and has toured all over Europe, Canada, the USA, Africa, and Asia as a performer and lecturer at international (puppet-) theater festivals, universities, and conferences.
He has been performing, directing, and creating marionettes, puppets, and masks for various theaters and operas around the world, for collectors and museums, commercials, TV, and film.
He has been creating marionettes, puppets, and masks for stages around the world, and his work is frequently featured on TV and film.
Bernd has gained worldwide reputation also through his ground-breaking work as a designer and lead puppeteer for the groundbreaking marionette movie "Strings".
He is the recipient of countless prizes and awards both in his home country Iceland and internationally.
Most Common Questions and Answers:
If you have any other questions concerning this course offer, please send me an email at info@worldsofpuppets.com and I will answer as quickly as possible.
Looking forward to seeing you at the online class ❤️
My name is Bernd Ogrodnik, the way of the puppet has challenged me to no end, it has allowed me to travel to all corners of the world and brought me more experiences, joy, and heartful riches anyone could ever wish for. I hope you will choose to travel with me for a while in discovering the joy of PUPPET MASTERY.
Sincerely, Bernd Ogrodnik
Looking forward to seeing you at the online class ❤️
My name is Bernd Ogrodnik, the way of the puppet has challenged me to no end, it has allowed me to travel to all corners of the world and brought me more experiences, joy, and heartful riches anyone could ever wish for. I hope you will choose to travel with me for a while in discovering the joy of PUPPET MASTERY.
Sincerely, Bernd Ogrodnik