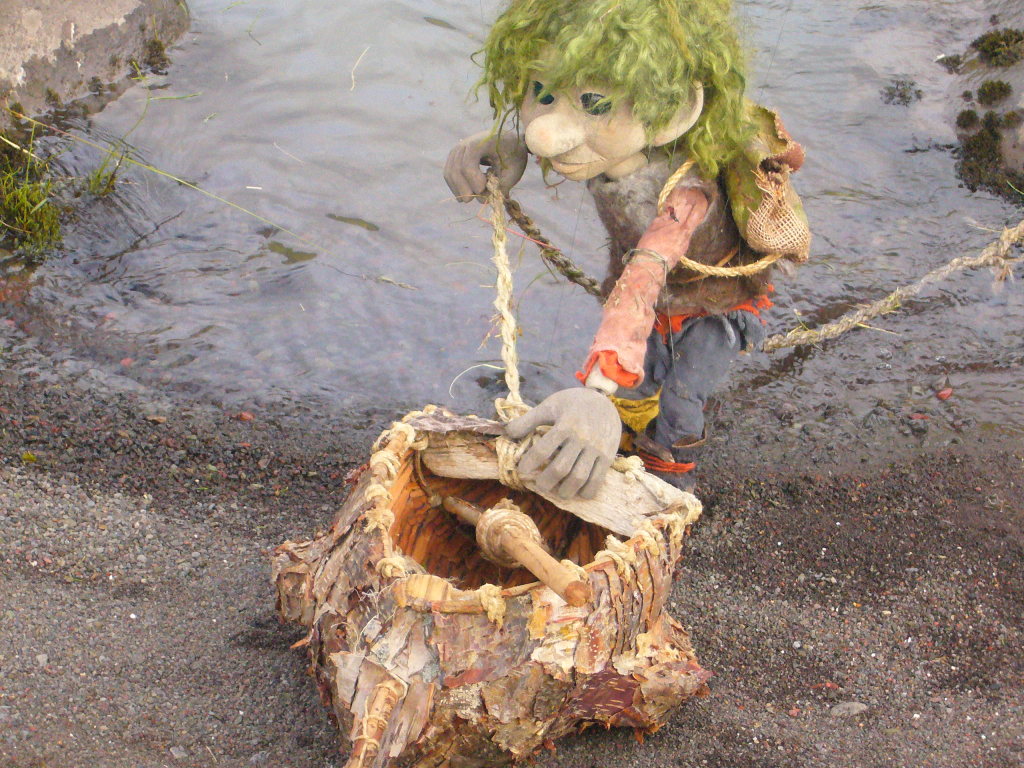 In the summer of 2007, Bernd assembled a small team of miracle workers to shoot a test film for a story he started writing over twenty years ago. Filmed exclusively outside in the wonders of Icelandic nature, the story of "NOMI" once again asks for innovations and wonderful explorations in the field of Puppetry.
First, some test puppets were built. They had to look like they belonged to nature, and move in the rugged terrain as if they had no strings attached. Then bridges and secure rigging systems were successfully tested, so the Puppeteers were able to control the Marionettes over creeks and steep canyons.
The results were stunning, and now the producing process is in full swing.
Over the next few years, Figura and Associates will devote themselves to bringing to the screen the first Marionette movie ever filmed exclusively outside in nature.