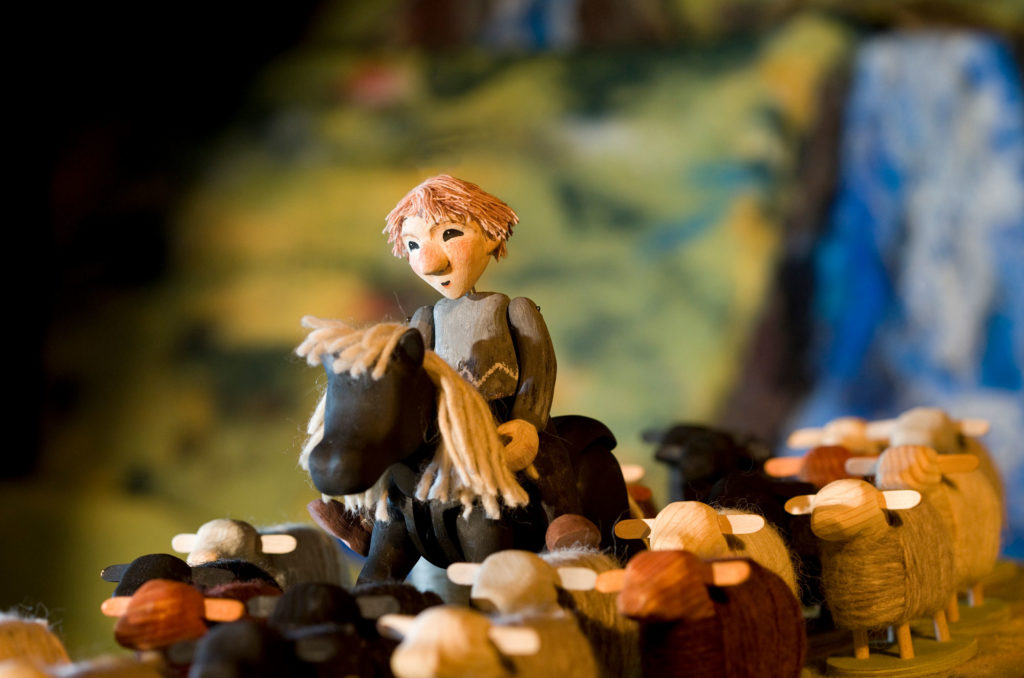 The Troll and the Raven is the Icelandic version of the German fairytale Rumpelstilzchen set in the Icelandic countryside starring a troll woman named Gilitrutt. Only natural Icelandic material is used for the design, mainly Icelandic wool, and wood from the local Arctic Birch.
Ancient tales seem to be a simplified means to help us understand the world and forces surrounding us, but they are deceiving in their simplicity. Their true value is the feeling and the metaphoric application underlying the crudely written text.
In our times of collapsing social systems built on loans and credit cards, which we naively hope will grand us immediate satisfaction of our so-called needs, the story of Gilitrutt comes as a wonderful reminder to take a closer look at our value systems and behaviors.
The story of Gillitrutt is traditionally depicted in very brief words, leaving plenty of room for our fantasy to paint a detailed description of a time where people lived more closely with the forces of nature that surrounded them. Gillitrutt reminds us of a value system guided by those forces, and the individual response and responsibility towards these forces. Winter will come as surely as the pleasant summer months. The question is are we ready and well prepared. Short cuts may buy us some time, but every refuge has its price. Are we ready to pay that price whatever that may be? Are we ready to face the troll when it claims its price?