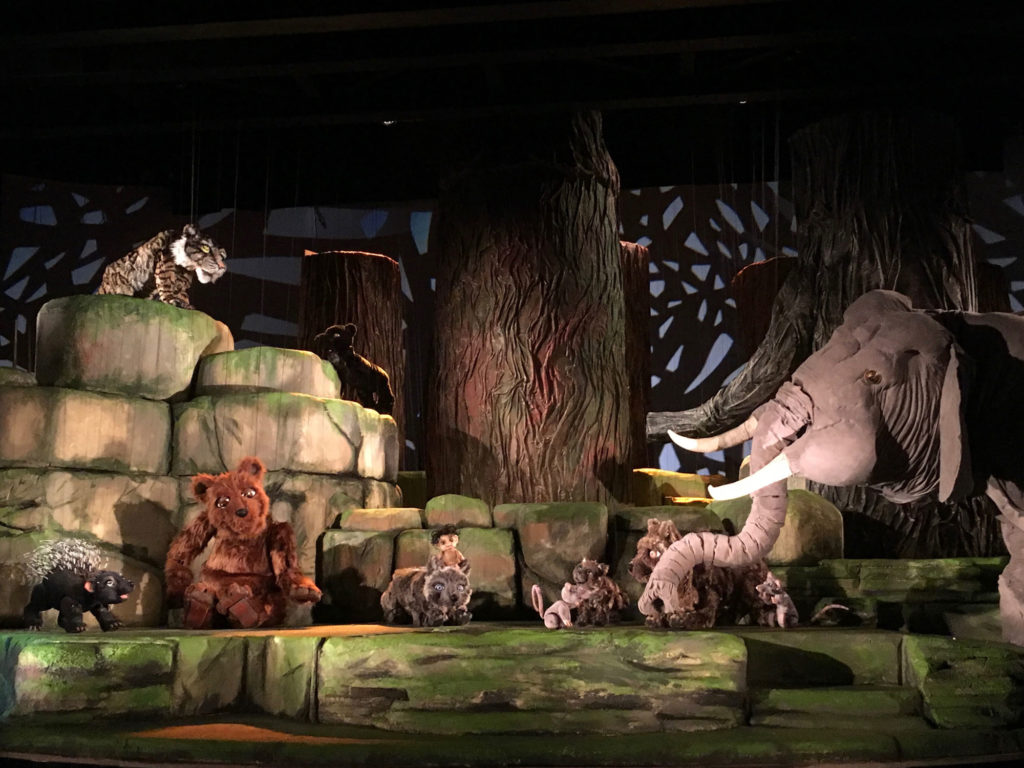 In 2017 I was invited to write, design, and direct a production of "The Jungle Book" for Arlekin Theater in Lodz – Poland, which is one of the best-equipped marionette Theaters in the world today. The production received rave reviews, won the Golden Mask for best Puppetry Production, and was life streamed to about 50.000 school children around Poland.
The project became a unique opportunity for bringing innovation for the Marionette Theater in a way we brought innovation to the screen in creating the epic Marionette movie "Strings". My goal with this performance was to create a performance that offered the audience a cinematic-like viewing experience. To achieve this I designed a 22 feet wide revolving stage which featured two additional smaller 9 feet placed on top of the larger one. The large revolving stage rotated around a central pillar disguised as a large tree. Instead of only using the traditional two bridges for puppeteers to manipulate the puppets, the central pillar hosted an additional performing platform. In this way, the marionettes could not only be moved way back into the stage area but were able to run through an extended stretch of landscape as the stage was rotated.
15 Puppeteers had to learn to smoothly pass the marionettes between the bridges, or in the case of the 24 feet, long snake Khaa work harmoniously in passing the 8 separate control elements of this one puppet, so that the creature could slither smoothly across the stage.
Press voices:
"… a rare experience not only for children's or puppet theater. Ogrodnik speaks to the viewer in calm whisper, trusting in the audience's senses. Another Masterpiece …"