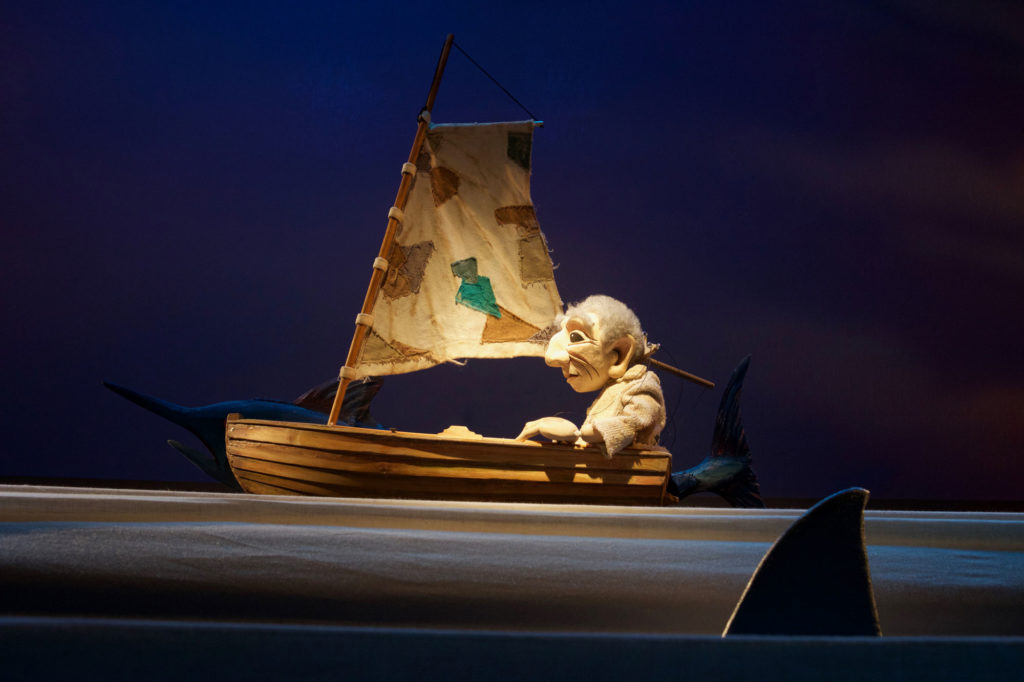 … an old man, a small boat, a giant fish and the endless ocean …
First published in 1952, The Old Man and the Sea is one of Hemingway's most enduring works. Told in language of great simplicity and power, it earned Hemmingway both the Pulitzer Prize for Fiction and Nobel Prize in Literature.
Here we stage this classical tale of an epic fight through the poetic means of the Puppet Theatre.
"MAN IS NOT MADE FOR DEFEAT, A MAN CAN BE DESTROYED BUT NOT DEFEATED"