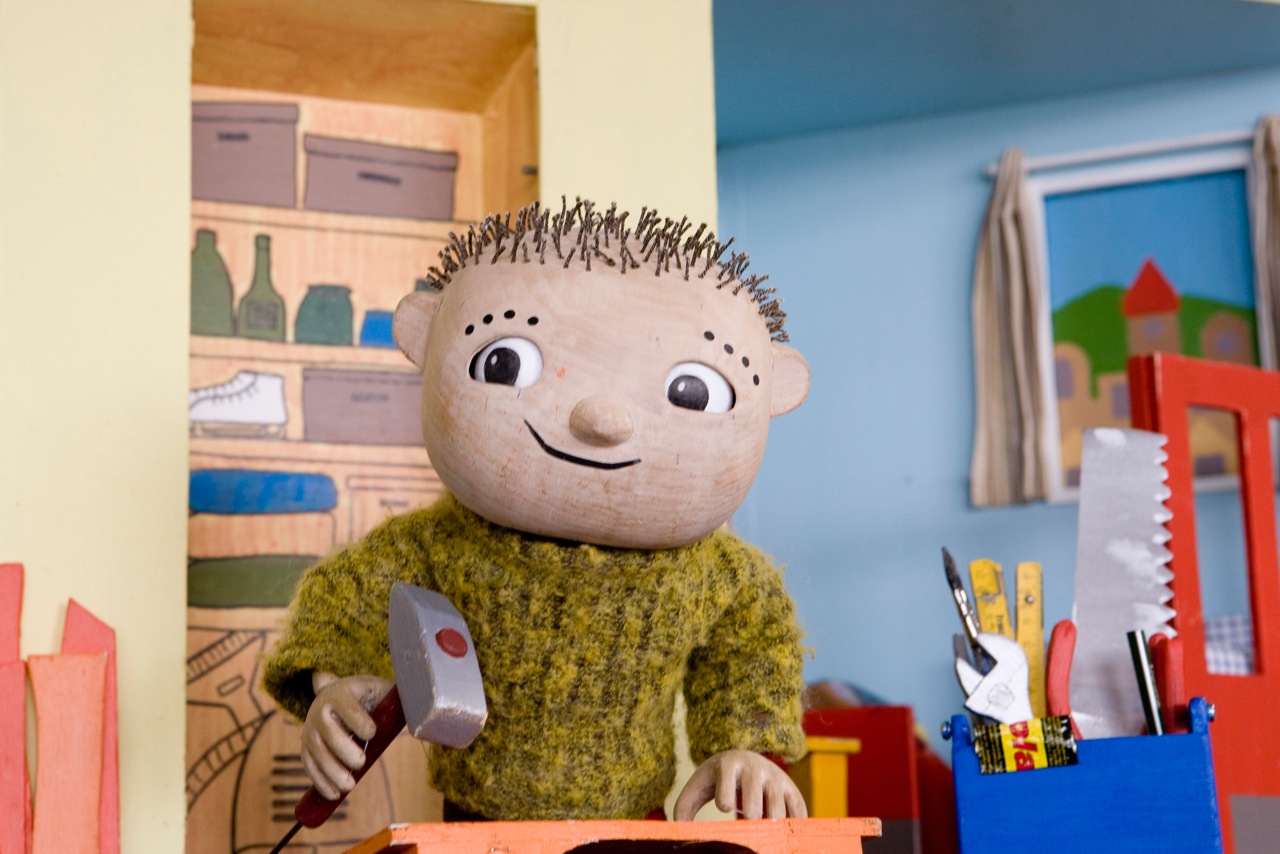 We peek into the life of Alfie Atkins and his dad, where everyday life can change into a big adventure in a blink of an eye – just like ours could, if we would open up to the imagination, playing, and creativity.
Gunilla Bergström, the author of the world known books about Alfie Atkins, contacted Bernd with the interest of working with him, bringing her character to the puppet form. This cooperation gave birth to this wonderful boy into the three-dimensional world.
The show is based on two books by Gunilla, "Very Tricky, Alfie Atkins" and "Good Night, Alfie Atkins".